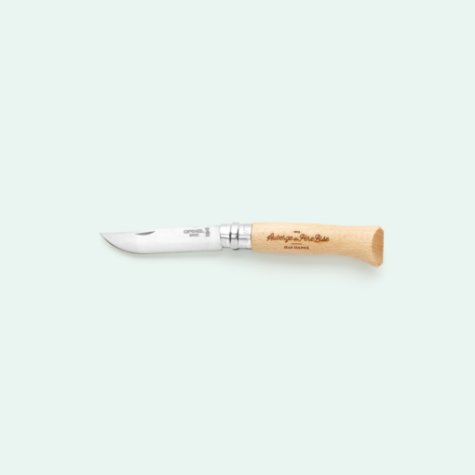 Opinel N°8 – Auberge du Père Bise
The must-have pocket knife.
A classic among classics, this knife has continued to please for nearly 130 years. The No. 08 is the most popular of the collection. Very versatile, it is an essential daily tool.
16,00€
Detailed description of the product
The must-have pocket knife.
It is equipped with a stainless steel blade. Its varnished beech handle guarantees a secure and comfortable grip. Its Virobloc safety ferrule allows the user to work and move around safely.