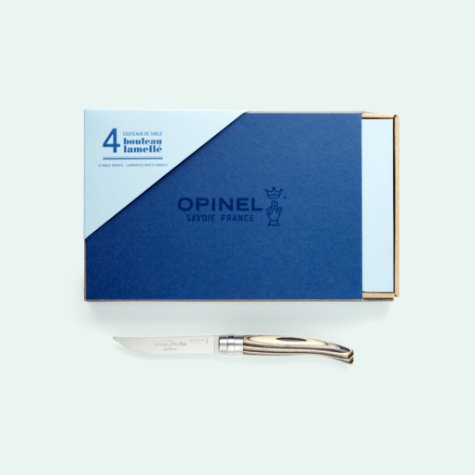 Box of 4 Table Chic knives – Birch – Opinel
4 personalized table knives "Auberge du Père Bise".
The original blue cardboard box allows you to store / protect these valuable knives.
170,00€
Detailed description of the product
The knives are made of 10cm Sandvik stainless steel blades, very sharp, which last over time. The Finnish birch is visually stunning. Thanks to their bolsters, the knives are stable and always stay in place.