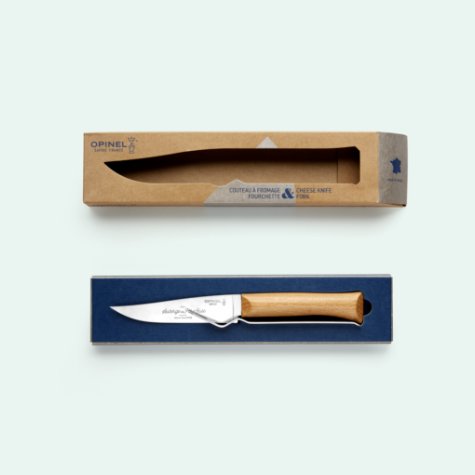 Cheese kit : knife + fork
With its unique and smart design, the cheese set is a gift to offer!
55,00€
Detailed description of the product
Equipped with a varnished beech wood handle and a 12.5 cm stainless steel blade, it ensures high cut quality and great resistance to corrosion. It is accompanied by its stainless steel fork which facilitates cutting and serving. The knife fits easily on the fork for an original and practical presentation on a tray, board or plate.