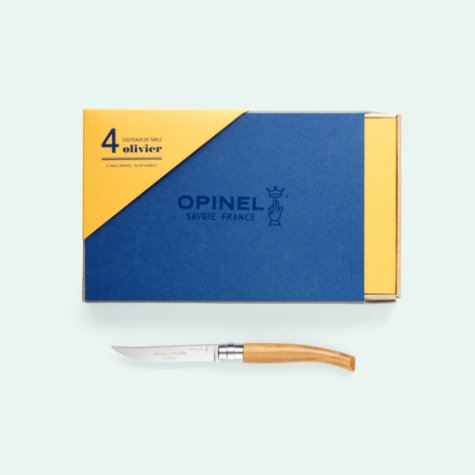 Box of 4 Table Chic knives – Olivier – Opinel
4 personalized table knives "Auberge du Père Bise".
The original blue cardboard box allows you to store and protect these valuable knives.
150,00€
Detailed description of the product
The 10cm blades are made from Sandvik stainless steel for a superior cut. Olivier is a dense wood with gnarled fibers that is visually dazzling. Thanks to their flats, the knives are stable and always remain in the ideal position on the table.