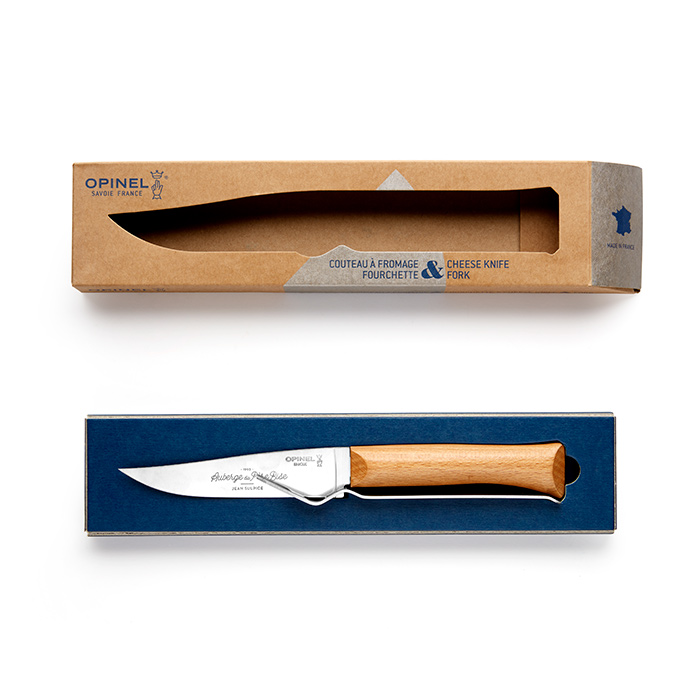 Set fromage : couteau + fourchette – Opinel
Avec son design unique et malin, le set à fromage est un cadeau à (s')offrir !
49,00€
Out of stock
Detailed description of the product
Doté d'un manche en bois de hêtre verni et d'une lame de 12,5 cm en acier inoxydable, il assure une haute qualité de coupe et une grande résistance à la corrosion.
Il est accompagné de sa fourchette inox qui facilite la coupe et le service.
Le couteau s'emboîte facilement sur la fourchette pour une présentation originale et pratique sur un plateau, une planche ou une assiette.
Similar products