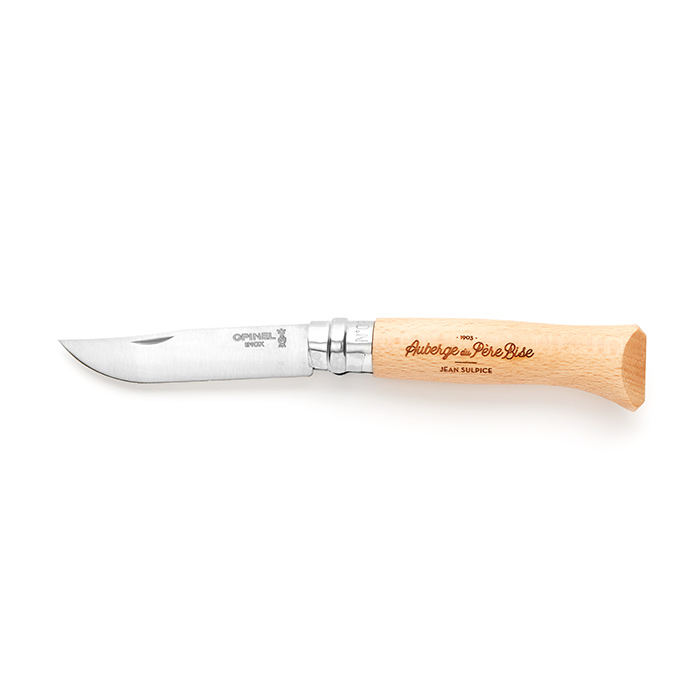 Opinel N°8 – Auberge du Père Bise
L'incontournable couteau de poche.
Classique parmi les classiques, ce couteau continue de plaire depuis près de 130 ans. Le N°08 est le plus populaire de la collection. Très polyvalent, c'est un outil indispensable au quotidien.
14,00€
Detailed description of the product
Il est équipé d'une lame en acier inoxydable. Son manche en hêtre verni garantit une prise en main sûre et confortable. Sa virole de sécurité Virobloc permet à l'utilisateur de travailler et de se déplacer sans risques.