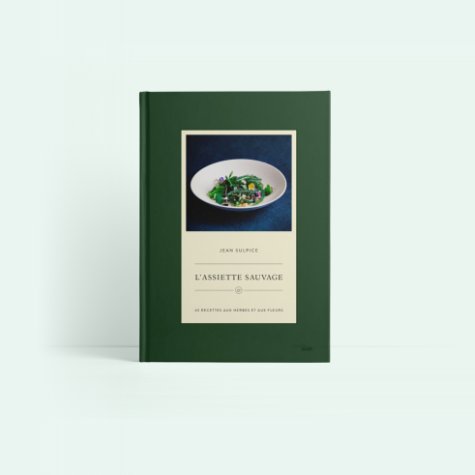 L'assiette sauvage
Offer the 5th opus by Jean Sulpice with a personalized dedication from the chef.
Delivery of the book within 8 to 10 working days.
45,00€
Detailed description of the product
How about getting back to basics?
Through this new book, chef Jean Sulpice, accompanied by plant picker Stéphane Meyer and photographer Franck Juery, continues to poetically share his infinite passion for wild herbs and nature. With more than 45 new and original recipes accessible to all, "L'Assiette Sauvage" makes you want to (re) discover the herbs and flowers that surround you, even on your plate …
This product can be shipped to France only.